Posted By bambi on December 31, 2007
Bill Kaulitz Collection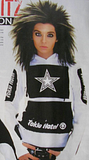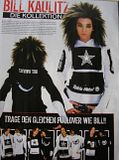 Blic Newspaper
Choc 12/07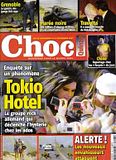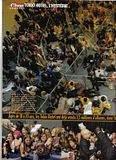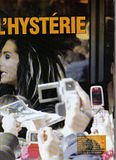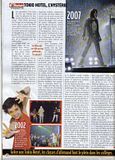 Classic Rock 10/07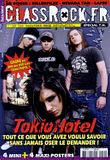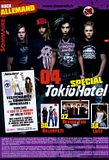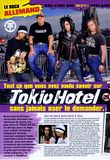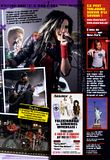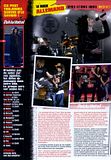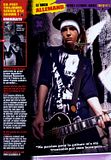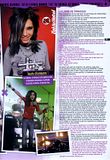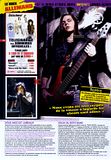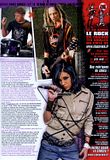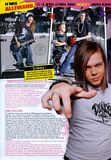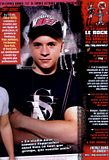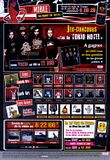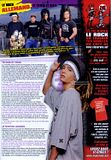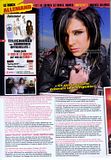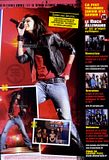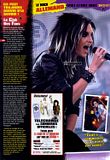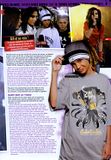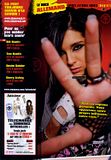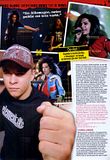 Eulenspiegel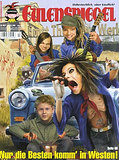 Posted By bambi on December 31, 2006
Don't forget to click on read the rest of the article to see all the scans
Yam 02/06
Yam 28/06
Yam 31/06
Video shoot in Berlin:
Tokio Hotel climb a roof for their fans
(NB "jemandem aufs Dach steigen" is a German phrase that Yam seems to have used as a little play on words because it includes "Dach" [roof]. However, it doesn't really have anything to do with the article/video shoot other than the roof connection. Translated the phrase means "to rake somebody over the coals"/"to give someone a dressing down" which Tokio Hotel obviously didn't do with the fans.^^ That's why our translated English headline is more literal rather than sticking to the actual phrase and its meaning is also what the first sentence in the article refers to.)
Bottom picture of fans: Blissful: Nadine (15) caught Bill's water bottle
+++Latest announcement!+++
Yam appealed for it! The request: Show Bill and Tom on TV! Finally the time has come now. Radio Bremen TV will show scenes from the ARD TV movie "Verrückt nach dir" ["Crazy about you"] with Bill and Tom from Tokio Hotel in their TV magazine "bremen4u/tv". Back then both of them were twin tots aged only just five. Air date: 28th August 2006, 6.10pm and 7pm on Radio Bremen TV…
PAGE 2
Top picture: Short and easy: Bill (16), Tom (16), Gustav (17) and Georg (19) performed the song "Der letzte Tag" eight times, after that the video was in the can.
Gustav picture: Cheering please: Gustav animates the fans to give it their all for the video despite the scorching heat.
Fans' picture: Madness: Some girls even exposed themselves to stand out from the crowd in the video.
Left bottom band picture: "You're super!": The band says thanks to the audience.
Right bottom twins picture: Short break: The guys retreated to cool down after each run-through.
Don't worry, TH aren't having a row with their fans. Quite the contrary: they love their supporters so much that they even let them play along in their video clip for "Der letzte Tag" (release date 25th August [2006]). The simple yet cool concept of the clip: TH rock out on the roof of an old cinema and everybody who's up for it can watch while the camera is filming everything. 500 girls did not pass up this opportunity despite the scorching heat (30 degrees [Celsius] in the shade!) and cheered for Bill & Co! He was happy afterwards: "It's going to be a wicked video!"
Yam 32/06
Yam 33/06
Yam 34/06